Contractors in Bergen County NJ
Major Home Remodeling Specialist Pangione Developers Inc is a Bergen County Contractors specializing in entire home remodeling projects. Our One Call – One Contractor policy offer is just as it sounds. When you call us, it is the last call you will need to make. We handle the entire design & build of your home remodel.

As Bergen County Contractors, we are providing an Amazing Remodel Experience for New Jersey residents.

AMAZING BBB REVIEWS
If you haven't done so already, you need to read our Amazing BBB Reviews. Pangione Developers Inc is an Accredited Business with an A+ rating.
Our reviews are testimonys from customers whom just like you were interested in a Major Home Remodeling project. Each and every review was based on an entire home remodel. Read about their experiences and see what they had to say. You will be amazed.
VIDEO CHANNEL ON YOUTUBE – Featuring over 900 Major Home Remodeling Videos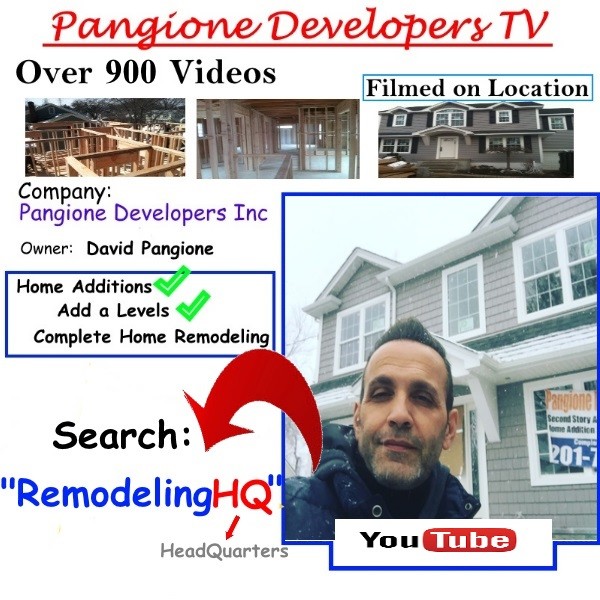 Click the banner above to view our home remodeling video channel. All videos are filmed on location in New Jersey.