Add a Level Contractors in New Jersey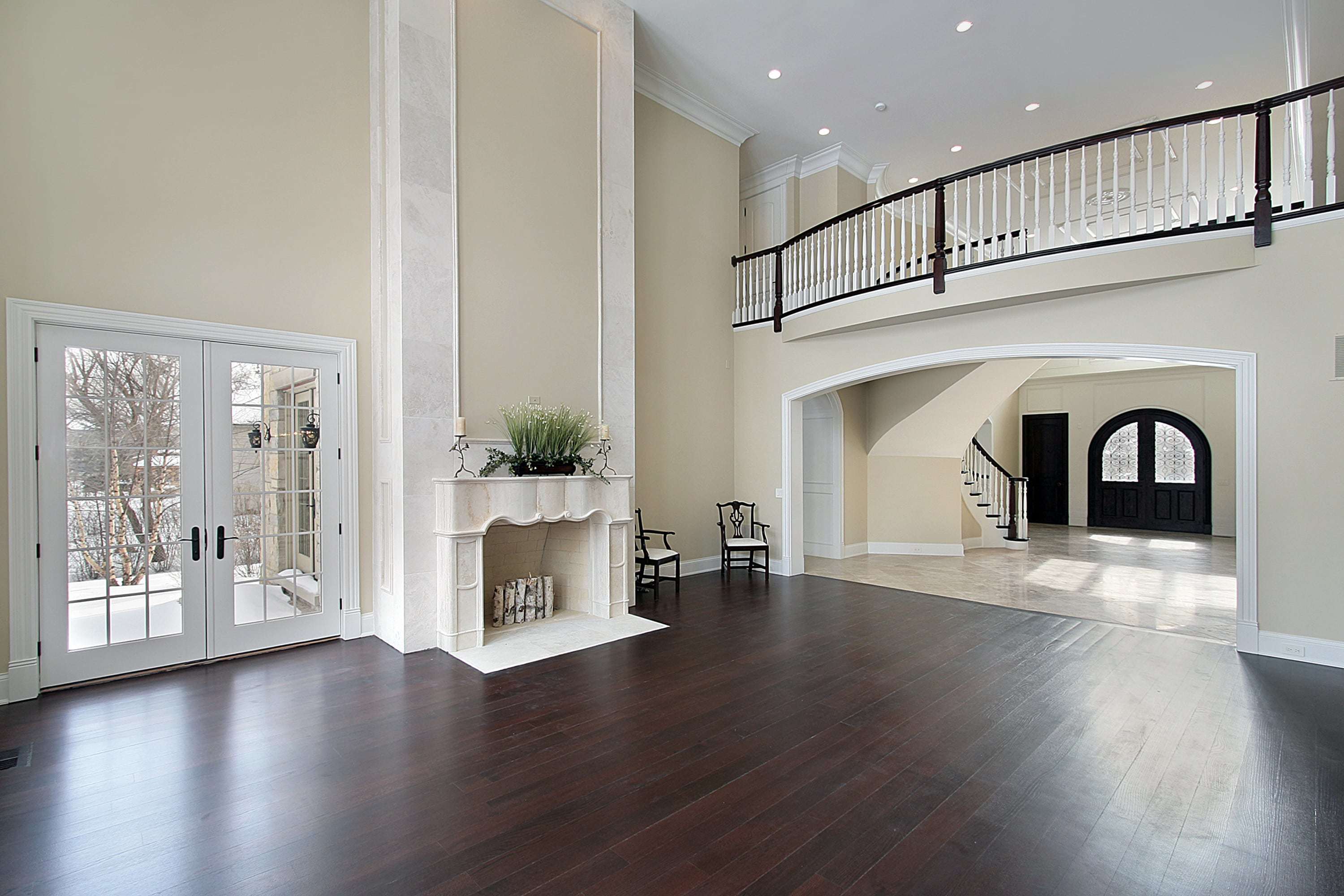 New Jersey Add a Level Contractors
Here you will find some helpful construction information regarding Add a Levels and Add a Level construction in New Jersey. What is an add a level?
Second Story Additions
If you own a home such as a ranch, cape cod or split level, you can maximize the footprint of your home by adding a level or new top floor over your existing home. See our Frequently Asked Questions regarding home additions and add a levels.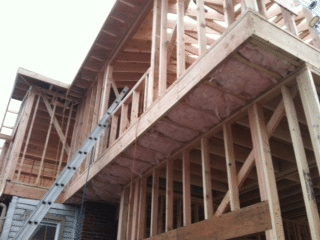 Specializing in Add a Level construction, Pangione Developers Inc is a premiere add a level contractor. From start to finish, we have our own in house architect that will custom develop architectural plans for your home.
New Jersey Add a Level Contractors
As a Design & Build Full Service General Contractor, after we accumulate all of your feedback, within 1 week you will be able to view the drawings and make any necessary changes as you feel fit. Once you approve the add a level drawings we will then prepare the zoning calculations along with the permit application. Any questions that the zoning officer or building subcode officials may have regarding your New Jersey Add a Level, we will address in order to move the process along smoothly. As soon as we are notified that your add a level permit is ready, Pangione Developers will pick up and pay for the necessary permits. At this point, arrangements will be made to start your add a level project within 1 week of the permit being acquired. Let's get your family started on your add a level project in New Jersey. Call Pangione Developers Inc for a FREE consultation at (201) 774-3733. If you and your family are interested in finding our Best Deals, call us NOW or take a look at our special offerings page. Many of our customers also enjoy our Home Remodeling Video Channel on YouTube. We have produced over 700 Home Remodeling Videos all shot on location throughout New Jersey. If you want to see a few select before and after photos as well, we have many for your viewing. FREE NEWSLETTER REGISTRATION:  Click Here http://www.youtube.com/watch?v=9CT9Z02dbAI http://www.youtube.com/watch?v=g3k_EaRdvsM&list=UUpD94LfOg4cv-EHSizIW3kA http://www.youtube.com/watch?v=9Yj7JiuCggw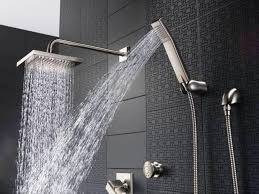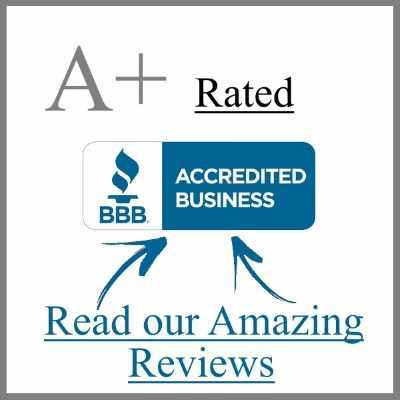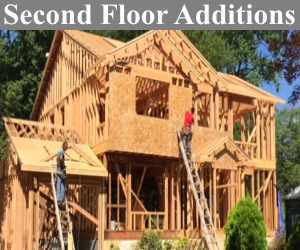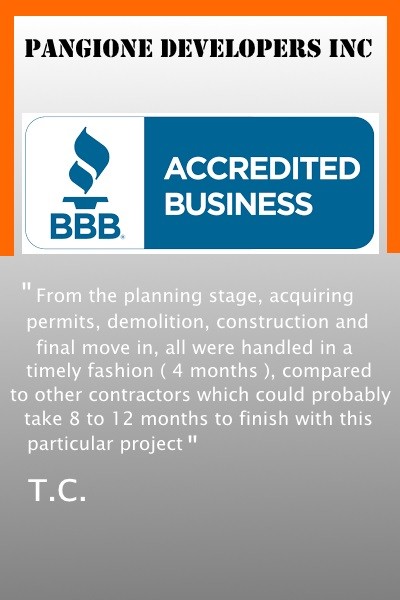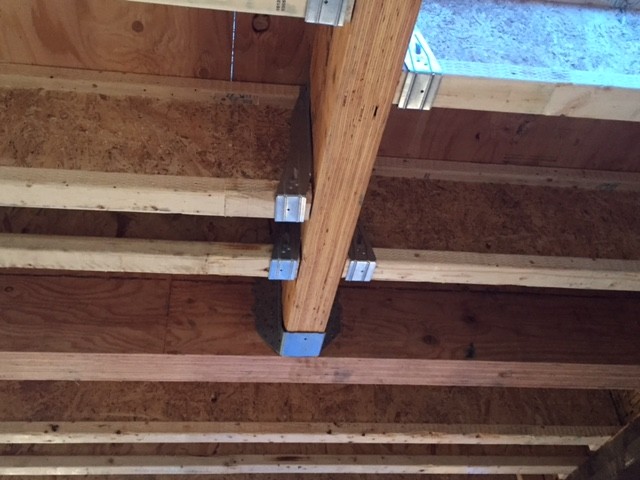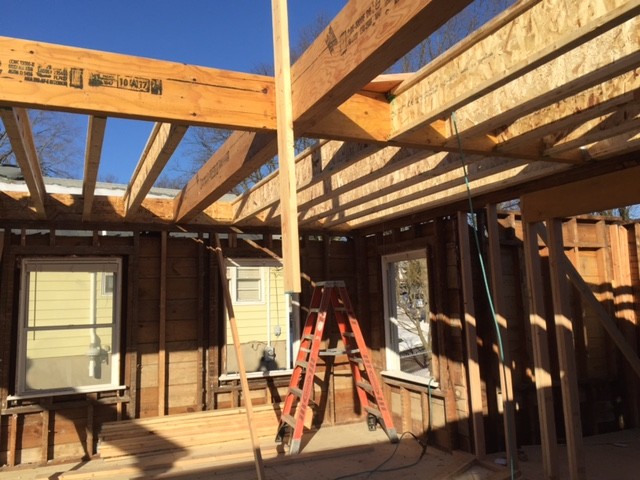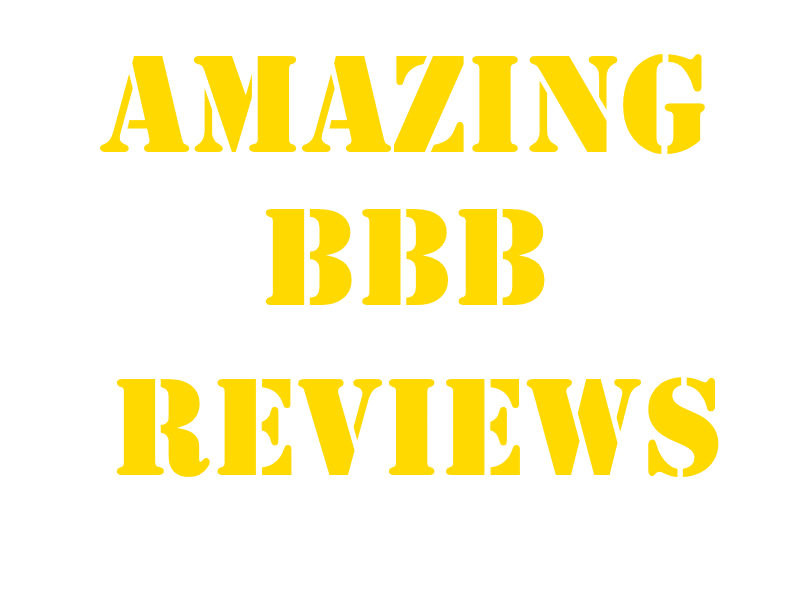 Yes
We handle the entire project from start to finish. From the beginning design stage to the very last minute detail, Pangione Developers Inc will organize, design & build your Major Home Remodeling Project.