R.I.P.   NJ High Price Home Remodeling Industry – 2014

The death of the High Price Home Remodeling Industry in New Jersey may seem tragic to some….. but at Pangione Developers Inc, we are guzzling champagne at it's funeral.

Pangione Developers Inc is reshaping New Jersey's Home Remodeling Industry. Owner David Pangione is offering the most affordable Home Addition and Add a Level Packages to NJ residents. Mr. Pangione states, "Pangione Developers is making it possible for home owners to make their home remodeling dreams come true by offering affordable remodeling packages that allow our customers to save thousands of dollars".
 Are you and your family considering a Home Addition or Add a Level project?
Are you looking for a contractor that will offer a Full Service Package at a Discounted Price?

Reach out to Pangione Developers Inc for a FREE Consultation. Within 24 hours of your consultation, you will have a Bid Proposal for your remodeling project waiting in your email.

Here are some other reasons why you should choose Pangione Developers Inc.


Complete Construction Management

Start project within 7 days of permit approval

Full itemized fixture lists

Full itemized tile lists

Contractor wholesale suppliers

Full inspection reports

Instant text / email / cell / communication

Industry best 5 year warranty
Helpful Links:

View over 500 Home Remodeling Videos –By Pangione Developers Inc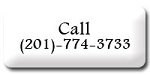 R.I.P NJ High Price Home Remodeling Industry – 2014